ABOUT IoT INVERTER CONNECT
IoT INVERTER CONNECT is a secure connectivity solution capable of screening multiple inverter systems at a time. By utilizing your own network or cellular connection, this future-ready platform can monitor a fleet of inverters through any web-enabled device. IoT INVERTER CONNECT works in conjunction with the inverters' automatic monthly and yearly testing and notifies users when critical alarms and faults have been triggered. Enhance building safety and save time with IoT INVERTER CONNECT.
Schedule a live demo to learn more about the key features and benefits of IoT INVERTER CONNECT!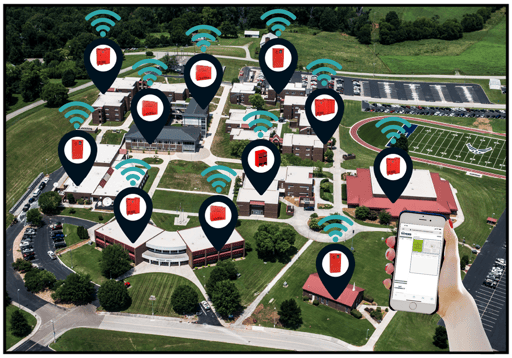 About Myers Emergency Power Systems
Myers EPS is a leading designer and manufacturer of backup power solutions for emergency lighting and producer of uninterrupted power supply systems for the cable, traffic, and rail end markets. Myers EPS' products include centralized, mini and micro inverters, which supply power to critical end markets during an outage. Headquartered in Bethlehem, Pennsylvania, the company is the leader in the centralized emergency lighting inverter segment. Myers EPS is dedicated to providing its customers with products that meet or surpass industry standards for quality, reliability, and performance. Whether designing and manufacturing Emergency Lighting Power Solutions, Traffic Battery Backup Systems, Cable Network Solutions, UPS/Inverters, Converters, & Battery Systems, our commitment to customer satisfaction forms the foundation of our ongoing success.